Domestic Services
---
Closed Circuit TV in the home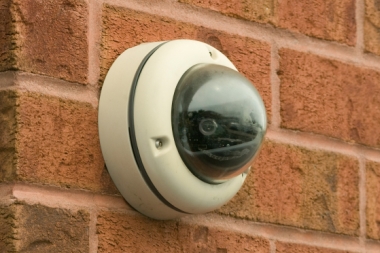 Domestic CCTV surveillance has come a long way. Blue Sky Security Systems can now offer systems ranging from a camera at the front door linked to a channel on the TV set through to full remote monitoring and surveillance.
We can utilise your domestic PC to act as a sophisticated control centre opening up endless possible uses for domestic CCTV.
It is now possible, using a remote PC and a modem (even a laptop and a mobile phone) to call up you home PC and see if the babysitter is acting responsibly. You may want to use the PC to digitally store recordings. There is arguably little point in recording hours of "nothing from around the house or gardens" - with motion detection you can record only when there is movement in particular areas. Finally find out who is responsible for scratching the car or steeling the hanging baskets. From a safety point of view it may be comforting to know that if any of your children get to close to the pond or pool that the camera covering that area will show you what is going on by putting the picture on your TV set.
Modern covert cameras can be concealed in almost anything, so you don't have to have unsightly cameras around your home.
---