Industrial Services
---
Access Control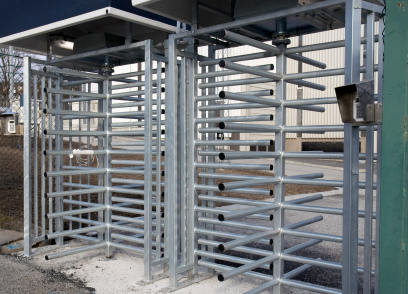 Employers have a moral and legal obligation to protect their staff and visitors. Unprotected premises are at risk from snatch thieves, often steeling handbags, laptop computers and stock. Controlling who enters your building will greatly reduce the risk of attack or abuse.
A well designed access system starts with controlled entry of visitors to the building. A simple call button and audio speech path connected to handsets within the building will give an effective first line of defence. This may be enhanced with the addition of video; a picture speaks a thousand words. Using this method the guest may be recognized immediately allowing a more professional response.
Staff and other authorised regular visitors may let themselves in by either entering a code number or if you prefer by presenting an access card. The system may be extended to any number of doors. Access can be automatically controlled to different areas or rooms by authority and time profiles. For example the managing director may enter any area at any time, where the production supervisor can only enter his department between 09:00 and 18:00. By connecting the system to a computer staff and visitors can be tracked around the building, temporarily allowed access or instantly locked out if necessary. Full reporting systems give valuable management information, time and attendance, etc. Access does not have to be restricted to just doors, an on line system may be used to managed lifts vending machines, charging on meals etc to individual accounts, in fact just about anything. The system may also be extended to other buildings, anywhere in the world.
Control and information are powerful business tools, both of which are within easy reach.
---